If you lost your car key or need your car key programmed, Schertz Locksmiths Pros is here for you! 
Learn More…
You can trust Schertz Locksmith Pros to upgrade and improve the security of your commercial establishment! 
Learn More…
By being fully licensed, bonded, and insured, we're certified experts to work on your homes' locks! 
Learn More…
About Schertz Locksmith Pros
If you are seeking locksmith Schertz TX service, then we at Schertz Locksmith Pros are the ones for you. We are a complete locksmith service that is fully licensed, bonded, and insured. We are proud to offer fast and friendly service, with a guaranteed 30 min response time, and up front pricing every single time, for every single client. We greatly pride ourselves in being able to provide full locksmith services for every client's specific needs, no matter how difficult. We will work with our clients to meet and exceed their custom needs. We want our clients to feel that they can trust and depend on us, at any time, in any situation. We value our clients like family, and are completely, one hundred percent dedicated to serving you as best we can.
Emergency Locksmith Schertz TX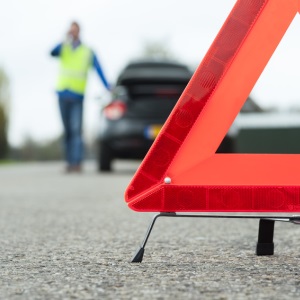 When an emergency arises, it's good to know who you can count on for prompt assistance. If you find yourself needing any type of locksmith service, we are the ones you can count on no matter when the emergency strikes. With our
24/7 locksmith services
, mobile locksmiths, and 30 min response time, we will have your situation resolved in no time at all.
We understand that emergencies and lockouts happen, and we will be there for you. As quickly as your emergency arises, we will resolve it. You will feel as if there was never any issue at all by the time we are finished. You can't say that about all locksmith services that say they will be there in 30 minutes and only show up 1 hour later.
No matter what kind of locksmith emergency it is – automotive, residential, or commercial – Schertz Locksmith Pros will dispatch a skilled technician who will arrive at your location with all the latest tools and equipment to solve your problem. Need a spare key? No problem! Need to rekey your locks? We can do it!
Automotive Locksmith Schertz TX
Automotive locksmith issues are the most calls we receive. If you find yourself in need of professional assistance with
car key replacement
, an ignition or door lock service, new automotive lock hardware, or service for any type of vehicle lockouts, we will immediately dispatch one of our certified car locksmiths to assist you.
We service all kinds of foreign and domestic cars, old or new. Some of the most popular vehicle brands that we provide service for include Ford, Honda, GMC, and Dodge. Our automotive locksmiths are skilled and trained to provide quick, efficient, and effective service that will leave you smiling.
Our clients and like our extended family and as such, we will never treat you with anything but a smile and a friendly attitude. Whatever automotive locksmith issues you may be facing, whether or not they are an emergency service, a technician with at least 5 years of experience will arrive within 30 minutes to help you.
Residential Locksmith Schertz TX
Home is where the heart is. It's where the people you care most about in the world live. Therefore, their security and well-being is top priority. To maintain this level of security, you need a
local locksmith
that you can trust and depend on for any residential locksmith service at any time of day or night. We are your trusted, local, dependable locksmith Schertz TX service.
Whether your dwelling needs brand new locks, old locks repaired, replacement keys, or rekeying services, our expert technicians can easily assess and remedy your situation in a timely manner. Each technician has 5+ years experience, so residents of Schertz Texas and surrounding areas can rest assured knowing that their home and family are fully secured at all times.
We understand that our clients have other options, and because of that we strive to always be the best option. Our friendly agents will be able to assist you and recommend the best locks and security systems for your residential property. The skilled locksmiths of Schertz Locksmith Pros are here for your the safety of your home and your family.
Commercial Locksmith Schertz TX
The best commercial locksmiths are the ones that receive continous, up-to-date training on the most
high tech and advanced locks
and security systems for 21st century business. At Schertz Locksmith Pros, all of our locksmiths receive training and as a result, know of the best locksmith and security solutions for your commercial needs.
We understand the security needs of any sort of commercial property, and we understand that those security needs are more complex than the needs of residential and automotive clients. We are happy to handle those complexities for our clients. So don't worry and have no doubts, Schertz Locksmith Pros is fully experienced and equipped to take care of any and all of your needs.
With high tech hardware, master key systems, access control systems, magnetic locks, and rekeying services, we will make sure that you are fully and completely satisfied with your unique security need solutions. We are also experts in installing and repairing high tech electronic locks such as keypad locks and biometric locks.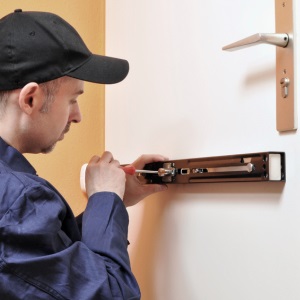 When I accidentally dropped my car keys in the toilet, Schertz Locksmith Pros completely reprogrammed my car key transponder!
Following an attempted burglary, these locksmiths were on-site within 30 minutes of my call fixing and re-keying my home's locks.
Save Money & Request Service Online
Click the button below to fill out our easy Online Request Service Form and you can pick from your choice of coupon for the service you need.
This form provides our dispatchers with the information they need to process your request quickly and accurately so we can save you time and money.