Help Wanted
Pros on Call is a family-owned company with headquarters in Austin, Texas. We've been maintaining the commercial, household, and auto locks and security systems of Schertz, TX and neighboring areas for a little over half a decade and we're continuously in search of dedicated technicians and locksmiths to join our Schertz, TX office – Schertz Locksmith Pros.
FULL-SERVICE LOCKSMITH (Full Time Position) in Schertz, Texas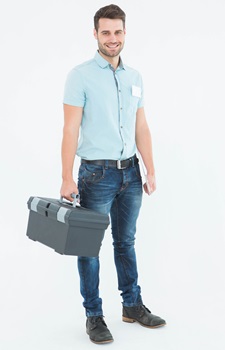 If you're an experienced lock technician serving the area around Schertz, or would like to become one, and you are serious about full-time employment with one of Schertz's best locksmith companies, we'd like to talk with you! We have an exceptional standing among the homeowners, business people, and drivers of Schertz. Please note that we are also trying to find locksmiths willing to move within Texas itself or countrywide.
Description
As a full-service locksmith, you're going to be in charge of scheduled and emergency projects in Schertz, Texas and surrounding areas including installing, repairing, replacing, and re-keying household locks, industrial locks and security devices, and car locks. Furthermore, you'll address requests for key duplication, lockouts of all kinds, laser car key cutting, and car key transponder programming. Keep in mind that because this is a full-time position, you will be expected to be on call for several hours.
Expectations
Along with the skills mentioned previously, you have to be informed and familiar with:
Do you have little experience as a locksmith? Have some mechanical experience? We're able to provide training for applicants who are focused and willing to learn! Those who are dedicated can finally work in all areas of locksmithing that we offer, and have the chance to begin a lucrative and enjoyable profession!
Minimum Qualifications
If you feel you are able to execute all of the duties already stated, you must have the subsequent skills too before applying:
high school graduate or GED certification
US citizen, Green Card holder, or valid work visa
5+ years of locksmith experience (preferred)
dependable car or van for work
customer service oriented (meaning you're well-mannered and friendly)
valid Texas driver's license with a clean driving record
Typical Working Conditions
on-call 24 hours a day, 6 days a week traveling to Schertz, TX and neighboring areas
doing work in heavy-duty uniforms given by Schertz Locksmith Pros
lifting heavy objects on a regular basis
ability to work in stressful environments and maintain calm
ability to work in various weather conditions
Compensation
Salary for this position is commission-based, determined by salesmanship and experience.
We offer promotions as well.
If you feel that you meet all these specifications, then we want to hear from you! Make sure you submit your resume, along with 3 references, to manager@schertztxlocksmith.com. You can also contact us via telephone at (830) 253-3999 .
* Pros on Call is an equal opportunity employer and all capable candidates will be considered regardless of age, race, gender, color, religion, disability, sexual orientation, or veteran status.
** Skilled candidates are required to go through a criminal background check and drug tests prior to being employed by Pros on Call.