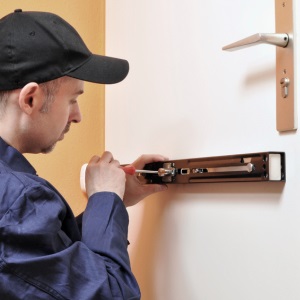 A locksmith's task is something that should only be done by a licensed and bonded professional and never by you or by an amateur with a general idea of how locks work. If you find yourself locked out of your home or car, never attempt to break in on your own – that would only make the whole thing much worse, and even disastrous, ending up costing you a lot more than hiring a locksmith would.
Do the smart thing – call a professional locksmith service!
Even if you're installing a lock at home, or a more sophisticated security system that has to be tested, do call a locksmith. You should always have the contact number of a professional locksmith stored in your phone, so that you can get in touch with him and summon him to your location at a moment's notice.
But the problem with hiring a locksmith is that there are so many people in the United States who claim to be professional locksmiths, so how do you identify one who is truly good at his job, and trustworthy enough to be entrusted with your locks and security systems? How do you find a professional locksmith who is reliable, efficient and skilled at his job?
Well, the first thing you should do, if you're looking for a trustworthy and capable professional locksmith to hire, ask around. Ask friends and neighbors. A high quality locksmith's business generally grows by word-of-mouth publicity. When customers are pleased with a locksmith, they are likely to recommend him to their friends and neighbors, who in turn, recommend him to their acquaintances, if happy with his service.
Locate a local locksmith with an excellent reputation!
So, if a locksmith is really good and professional, word about him spreads fast in a community. Equally, locksmiths who are unprofessional get weeded out as word about their poor behavior spreads as well.
You may want to ask hardware stores for a professional locksmith under their employment. Or you could look up sites such as Yelp and Google Places for locksmith services in your area. Look up the customer reviews and select a locksmith service that comes highly recommended by old customers.
You should ask for references and find out if they have a registered shop in the city – most reputable locksmiths have a registered shop. You should ask for references, and ask to talk to a couple of former customers, who may be known to you.
Check to make sure the locksmith is licensed.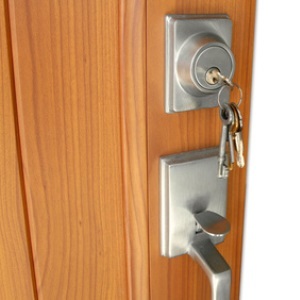 Also, you might want to ask the local trade industry bureau or local government officials, perhaps the local police department about the best professional locksmiths in the area. They would be glad to help you out as well. Most professional locksmiths are registered with the local governing agency and will have extensive dealings with the police department, as they are often called upon to repair or replace locks damaged in a burglary.
It is important to find out if a professional locksmith is licensed, insured and bonded with a reputed organization such as ALOA (or Association of Locksmiths of America). Locksmiths who are licensed and bonded will be fingerprinted and their biometric data will be available to the police. They will have gone through an extensive background check as well. So you can trust their integrity and be perfectly assured that they are unlikely to have criminal antecedents.